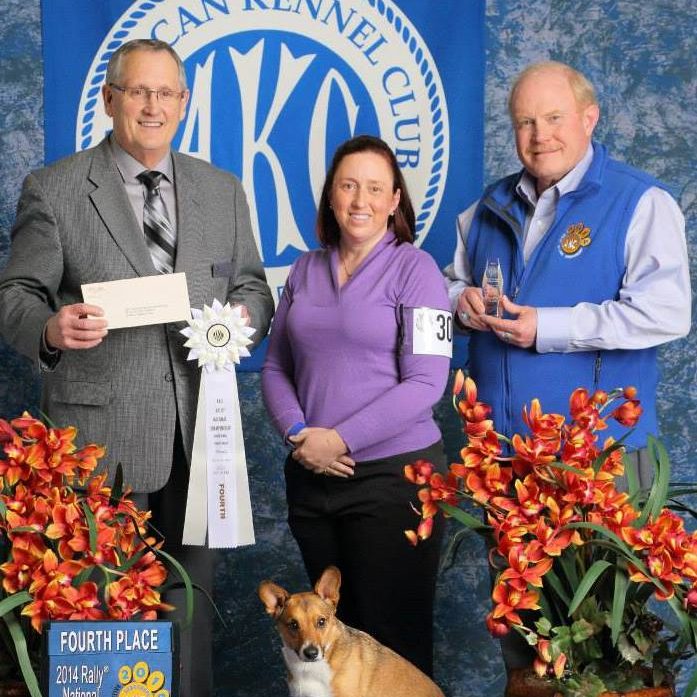 Alison Smith
Owner/Head Trainer
Alison has spent her life surrounded by animals. She grew up riding horses, and competed in hunter and jumper competitions across North America. She then spent time coaching, and sharing her love for the sport with young riders and children with disabilities. After earning a Masters Degree in Public Relations and Marketing she spent many years working in Event Management before leaving the corporate world in 2010 to pursue her passion of working with dogs full time.
Alison eventually transitioned from training and competing with horses to training and competing with dogs.  She has titled dogs in CKC Rally-Obedience, CKC Obedience, AKC Obedience, AKC Rally-Obedience, NAMBR Obedience, CARO Rally-Obedience, UKC Obedience, UKC Rally-Obedience, and UKC Nose Work. She currently lives with two dogs, Jack Daniels a 7 year old Corgi Jack Russell Mix and Baker a 2 year old Rat Terrier. Both of her dogs compete and/or train for Rally-Obedience, Obedience, Scent Detection, Dock Diving, Agility and Barn Hunt.
Alison loves teaching and enjoys watching as owners and their dogs develop true partnerships, based on respect and trust, through training. She understands that not all dogs and humans learn the same way and so she is always looking for what works best for each individual owner and dog. She truly believes that dogs that receive both physical and mental exercise are happier, and so are their humans!